Cupcake
Fresh Face Mask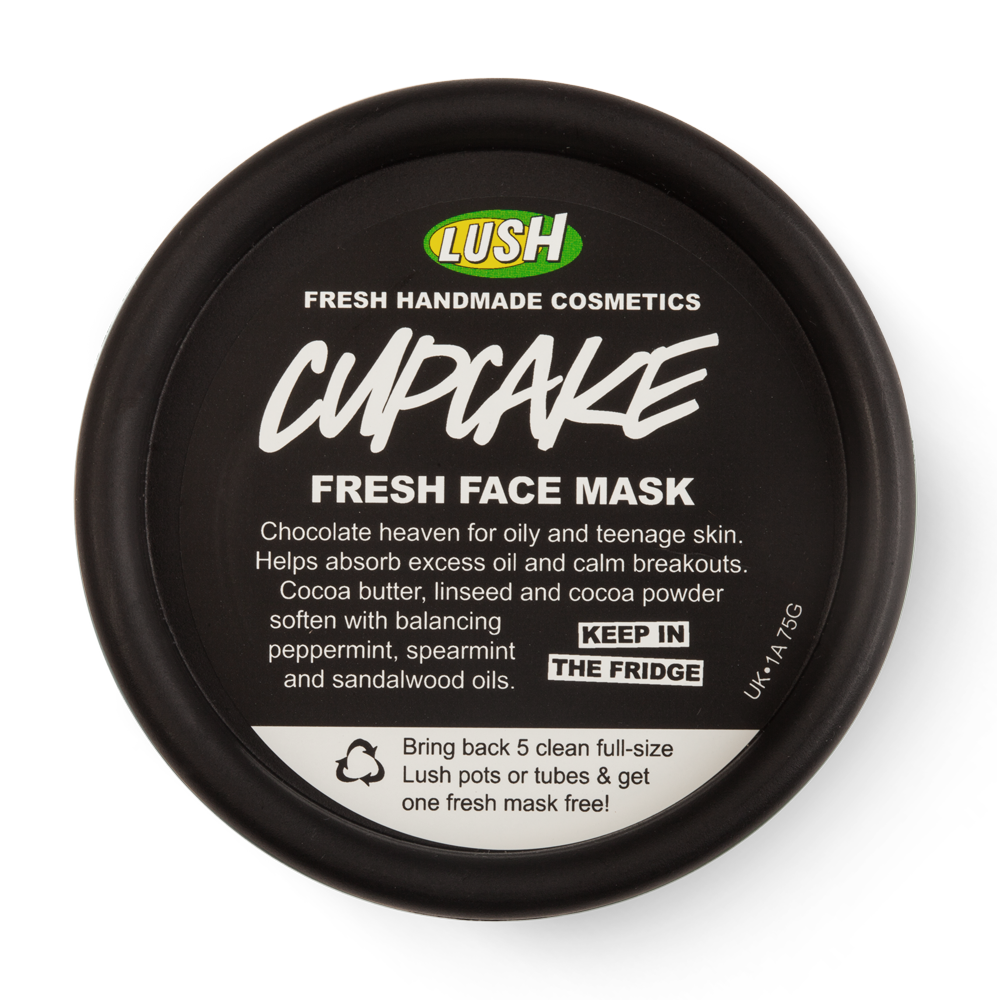 Rhassoul mud, which is highly absorbent, works with cocoa powder to draw out all the dirt and impurities and give a deep cleanse. Fresh mint stimulates and tones the skin, whilst linseed and cocoa butter soften and moisturise. Smooth a generous layer of this mask onto your face and leave for 10 to 15 minutes.
List of ingredients
Natural Ingredients
Safe Synthetics
*occurs naturally in essential oils.
We do not test our finished products on animals. We also only purchase from ingredient suppliers who do not test on animals. More.
Most Helpful
2/4 people found this helpful
Caro_8
About 11 months ago
I very much like cupcake: I've been wary in the past about using facemasks of any sort, as I am acne prone, and have found them too harsh on my sensitive skin - drying me out or leaving me with flare ups of spots. Cupcake is wonderful because it's so gentle. My skin feels clean and zingy after I use it, but soft too. It calms down any redness or breakouts I'm suffering from. My only complaint is how mucky it is taking it off: wear a bib, or suffer the indignity of brown drips on whatever you're wearing. Generally terrific though!
Top Rated
0/5 stars
portia221611582
About 1 week ago
Used this this evening and straight afterwards my partner complimented me on how nice my face smelled :) It has left my face feeling beautiful
Latest
13 hours ago
Harlequeen
About 13 hours ago
Like the other reviewers I am prone to acne breakouts and have combination skin. After only one use I find my skin is moisturised on my dry cheeks and my oily T-Zone has balanced out! Also NO angry looking spots :D I will definetly keep purchasing this when I run out!!!!
Most Recent
Most Recent
Most Helpful
Top Rated